This Funding Opportunity Announcement (FOA) invites R18 grant applications for developing new clinical decision support (CDS) to facilitate the dissemination and implementation of evidence-based research findings.
The purposes of this FOA are to develop new, reliable, valid, and usable CDS from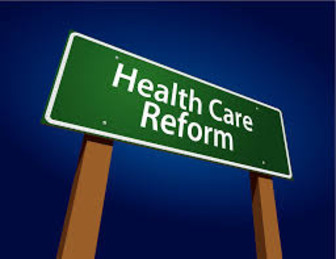 credit:
evidence-based research findings and then demonstrate its effectiveness to improve care in clinical practice.
---
Relevant Nonprofit Program Categories
---
---
---
---
Obtain Full Opportunity Text:
http://grants.nih.gov/grants/guide/pa-files/PA-17-261.html
Additional Information of Eligibility:
Other Eligible Applicants include the following: Alaska Native and Native Hawaiian Serving Institutions; Asian American Native American Pacific Islander Serving Institutions (AANAPISISs); Eligible Agencies of the Federal Government; Faith-based or Community-based Organizations; Hispanic-serving Institutions; Historically Black Colleges and Universities (HBCUs); Indian/Native American Tribal Governments (Other than Federally Recognized); Non-domestic (non-U.S.) Entities (Foreign Organizations); Regional Organizations; Tribally Controlled Colleges and Universities (TCCUs) ; U. S. Territory or Possession; Non-domestic (non-U.S.) Entities (Foreign Institutions) are not eligible to apply.
Non-domestic (non-U.S.) components of U. S. Organizations are not eligible to apply.
Foreign components, as defined in the HHS Grants Policy Statement (http://www.hhs.gov/sites/default/files/grants/grants/policies-regulations/hhsgps107.pdf) may participate in projects as members of consortia or as subcontractors only.
Full Opportunity Web Address:
http://grants.nih.gov/grants/guide/pa-files/PA-17-261.html
Contact:
Jerry Calderone AHRQ Referral Officer Phone 301-427-1548Gerald.Calderone@ahrq.hhs.gov
Agency Email Description:
Gerald.Calderone@ahrq.hhs.gov
Agency Email:
Gerald.Calderone@ahrq.hhs.gov
Date Posted:
2017-04-20
Application Due Date:
2019-01-25
Archive Date:
2019-03-02