Grant and Loans for Women-Owned Small Businesses
One of the cornerstones of a healthy community is a vibrant and diverse small business sector. The federal and state governments offer a variety of programs and support for women owned small businesses.
Use these resources to help to start of expand your business
Learn More about SBA Women's Business Centers see here
Women's Business Centers (WBCs) stand for a nationwide network of nearly 100 instructional centers throughout the United States and its territories, which are created to help women in beginning and growing small companies. WBCs seek to "level the playing field" for women entrepreneurs, who still face unique obstacles in business world.
SBA's Office of Women's Business Ownership (OWBO) oversees the WBC network, which provides entrepreneurs (specifically women who are economically or socially disadvantaged) comprehensive training and counseling on a range of topics in numerous languages.
Many of the SBA programs offering Small Business Grants, Loan Programs and Counseling Programs for women are offered through state agencies.
---
HUBZone Certification Program Webinar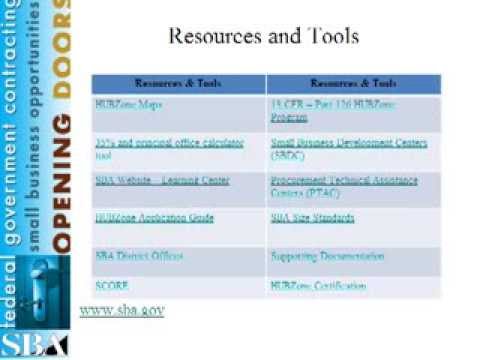 This video explains the basics of the HUBZone certification program for small business federal contractors.
HUBZone certification allows certain small businesses to compete for set-aside contracts aimed at spurring investment in low median income or high unemployment areas.
Small Business Administration HUBZone Program

The Historically Underutilized Business Zones Empowerment Contracting Program provides federal contracting assistance to eligible small businesses located in underutilized business zones to improve their employment opportunities, investments, and their area's economic development.
---
Featured Government Grant Resources
To get approval for your small business loan application, you must be able to meet the lending criteria set down. Some organisations are more risk averse than others, and will therefore have more st...
---
---
The goal of the National Digital Newspaper Program is to crate a national digital resource of historically significant newspapers published between the years 1836 and 1922, from all of the States and its territories.
---