The Tectonics Program supports a broad range of field, laboratory, computational, and theoretical investigations aimed at understanding the deformation of the terrestrial continental lithosphere (i.e.
above the lithosphere-asthenosphere boundary).
The Program focuses on deformation processes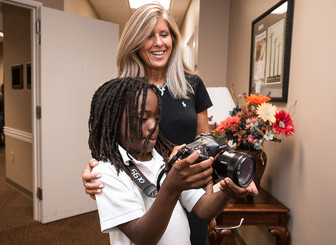 credit: Daily News/Andrew J. Breig
and their tectonic drivers that operate at any depth within the continental lithosphere, on time-scales of decades/centuries (e.g.
active tectonics) and longer, and at micro- to plate boundary/orogenic belt length-scales.
---
---
---
---
Obtain Full Opportunity Text:
NSF Publication 17-555
Additional Information of Eligibility:
*Who May Submit Proposals: Proposals may only be submitted by the following: -Non-profit, non-academic organizations: Independent museums, observatories, research labs, professional societies and similar organizations in the U. S. associated with educational or research activities.
-Universities and Colleges - Universities and two- and four-year colleges (including community colleges) accredited in, and having a campus located in, the US acting on behalf of their faculty members.
Such organizations also are referred to as academic institutions.
Full Opportunity Web Address:
http://www.nsf.gov/publications/pub_summ.jsp?ods_key=nsf17555
Contact:
NSF grants.gov supportgrantsgovsupport@nsf.gov
Agency Email Description:
If you have any problems linking to this funding announcement, please contact
Agency Email:
grantsgovsupport@nsf.gov
Date Posted:
2017-04-21
Application Due Date:
2017-06-19
Archive Date:
2018-04-26