The prison population for women has grown at double the pace of men over the past 40 years and is the fastest growing population in jails.
It is critical to incorporate the relevant research and practice into the development of policy, practice and programs to reduce the rate of growth in women's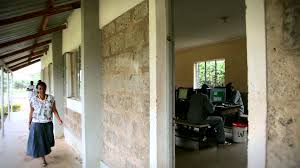 credit: YouTube
correctional populations and improve management of women in our justice systems.
---
---
---
---
Obtain Full Opportunity Text:
http://grants.nih.gov/grants/guide/pa-files/PA-07-223.html
Additional Information of Eligibility:
NIC invites applications from nonprofit organizations (including faith-based, community, and tribal organizations), for-profit organizations (including tribal for-profit organizations), and institutions of higher education (including tribal institutions of higher education).
Recipients, including for-profit organizations, must agree to waive any profit or fee for services.
NIC welcomes applications that involve two or more entities; however, one eligible entity must be the applicant and the others must be proposed as sub-recipients.
The applicant must be the entity with primary responsibility for administering the funding and managing the entire program.
Full Opportunity Web Address:
http://grants.nih.gov/grants/guide/pa-files/PA-07-223.html
Contact:
Agency Email Description:
Form or application informaiton
Agency Email:
Date Posted:
2018-06-08
Application Due Date:
Archive Date:
2018-09-06