Thinking for a Change (T4C) is an integrated cognitive behavioral change program authored by Jack Bush, Ph.D., Barry Glick, Ph.D., and Juliana Taymans, Ph.D., under a cooperative agreement with the National Institute of Corrections (NIC).
T4C incorporates research from cognitive restructuring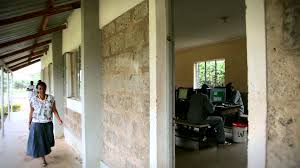 credit: YouTube
theory, social skills development, and the learning and use of problem solving skills.
T4C is comprised of 25 lessons that build upon each other, and contains appendices that can be used to craft an aftercare program to meet ongoing cognitive behavioral needs of offender groups.
Not all lessons can be completed in one session, so a typical delivery cycle may take 30 sessions.
Sessions should last between one and two hours.
Ideally, the curriculum is delivered two times per week, with a minimum recommended dosage of once per week and a maximum of three times per week.
Participants must be granted time to complete mandatory homework between each lesson.