NIST invites applications from eligible applicants for NIST cooperative agreement funding for one (1) MEP Center to provide manufacturing extension services to primarily small and medium-sized manufacturers in the State of Alaska.
The MEP center will become part of the MEP National Network™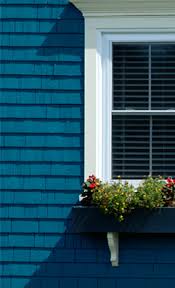 credit: royalbuildingproducts
of extension service providers, currently comprised of more than 51 Centers and approximately 425 field offices located throughout the United States and Puerto Rico.
---
---
---
---
Obtain Full Opportunity Text:
See full announcement.
Additional Information of Eligibility:
The eligibility requirements set forth in 15 U.S.C.
§ 278k(a)(5) and in Section III.1.
of this NOFO will be used in lieu of and to the extent they are inconsistent with will supersede the eligibility requirements provided in the MEP regulations found at 15 CFR part 290, specifically 15 CFR § 290.5(a)(1).
Each applicant for and recipient of an MEP award must be a United States-based nonprofit institution, or consortium thereof, an institution of higher education, or a State, United States territory, local, or tribal government.
Existing MEP awardees and new applicants that meet the eligibility criteria set forth in Section III.1.
of this NOFO may apply.
An eligible organization may work individually or may include proposed subawards to eligible organizations or proposed contracts with any other organization as part of the applicant's proposal, effectively forming a team.
However, as discussed in Section I.4.
of this NOFO, NIST generally will not fund applications that propose an organizational or operational structure that, in whole or in part, delegates or transfers to another person, institution, or organization the applicant's responsibility for core MEP Center management and Oversight functions.
In addition, the applicant must have or propose an Oversight Board or Advisory Committee and Governance structure or plan for establishing a board structure within 90 calendar days from the award start date (Refer to Section I.3.
of this NOFO).
Full Opportunity Web Address:
http://www.grants.gov
Contact:
Agency Email Description:
Agency Contact
Agency Email:
Date Posted:
2018-08-24
Application Due Date:
Archive Date:
2018-11-22