The National Institute of Standards and Technology (NIST) invites small businesses to submit Phase I research applications under this Notice of Funding Opportunity (NOFO).
Science and technology-based firms with strong research capabilities in any of the areas listed in Section 9 of this NOFO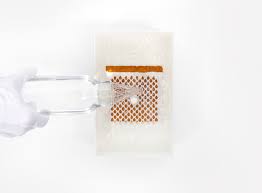 credit: Design Boom
are encouraged to participate.
Applications must sufficiently identify and clearly address a specific NIST technical program area that falls within one of the research areas described in Section 9 (see Section 3. 0 2. 02(1)) or a NIST- patented technology available for licensing.
---
---
---
---
Obtain Full Opportunity Text:
Link to Opportunity in SAMS Domestic
Additional Information of Eligibility:
Each applicant must qualify as an SBC for R/R&D purposes, as defined in Section 1.05 of this NOFO, at the time of award.
In addition, the primary employment of the principal investigator must be with the small business at the time of the award and during the conduct of the proposed research.
Primary employment means that more than one-half of the principal investigator's time is spent working with the small business.
Primary employment with a small business precludes full-time employment with another organization.
Occasionally, deviations from this requirement may occur, which must be approved in writing by the NIST Grants Officer after consultation with the SBIR Program Manager.
Further, a small business may only replace the principal investigator on an SBIR Phase I award if the NIST Grants Officer provides prior written approval.
Personnel obtained through a Professional Employer Organization or other similar personnel leasing company may be considered employees of the awardee.
The R/R&D work must be performed in the United States.
Requests for an exemption must be submitted in writing at the time of application submission.
Only rare and unique circumstances will be considered for an exemption.
The NIST Grants Officer must approve each exemption and its terms in writing.
NIST has elected to not use the authority that would allow venture capital operating companies (VCOCs), hedge funds or private equity firms to participate in the SBIR Program.
Therefore, applications in which work would be performed by VCOCs will not be considered for award.
Full Opportunity Web Address:
https://mygrants.service-now.com/grants/record_details.do?sysparm_document_key=u_domestic_funding_opportunity,88c48d94db0bc490cbf034cc7c961971
Contact:
Agency Email Description:
Agency Contact
Agency Email:
Date Posted:
2020-02-18
Application Due Date:
Archive Date:
2020-05-22