American Rescue Plan Grants to Local Arts Agencies for Subgranting The Rescue Plan's Grants to Local Arts Agencies for Subgranting program recognizes the central role that local arts agencies play in supporting artists, enhancing the quality of life in their communities, and increasing public access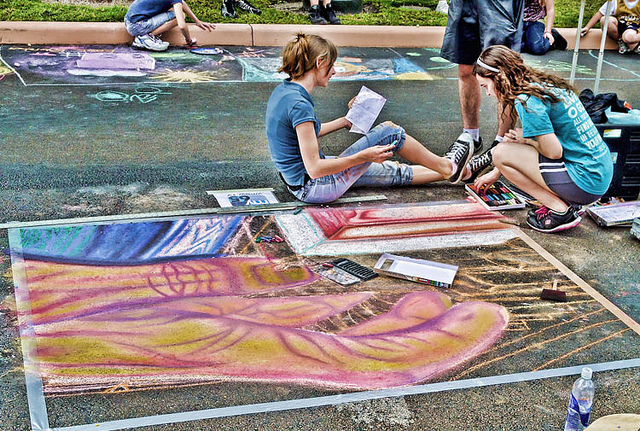 credit: eyecmore on Flickr
to the arts.
Local arts agencies are valued partners of the Arts Endowment, greatly extending our reach and impact to assist communities respond to the economic and health effects of the COVID-19 pandemic.
The Arts Endowment will competitively award funds to designated local arts agencies for subgranting programs.
To be eligible to subgrant, a designated local arts agency must have a history of grantmaking that occurred anytime within the ten-year period immediately preceding this program's application deadline.
The grantmaking program is not required to have been supported by the Arts Endowment.
We recognize that the financial needs of the field far outweigh the available funds that will be awarded through this program.
We anticipate making approximately 80 awards in this category and encourage applicants to select a grant amount that is reflective of their own internal capacity and the impact the funds will have in their local community.
There is no pre-determined number of awards per grant amount.
Eligible designated local arts agencies may request a fixed-amount grant of $150,000, $250,000, or $500,000 for subgranting programs.
When choosing a grant amount, local arts agencies should consider factors such as their organizational capacity and mission, potential applicant pool, and any unique characteristics of their communities.
Cost share/matching funds are not required.
Similarly, subgrants awarded as a result of this program do not require a cost share/match.
Rescue Plan funds may be used to support existing jobs, new jobs, or to restore jobs that were furloughed or eliminated due the pandemic.
An organization is limited to one application under the Rescue Plan's Grants to Local Arts Agencies for Subgranting guidelines.
The Arts Endowment's support of a project may start on or after December 1, 202 1. Generally, a grant period of up to two years is allowed.