The purpose of the five-year Feed the Future Senegal Fisheries Biodiversity and Livelihoods Activity is to improve management of fisheries for ecological sustainability.
If the drivers of direct threats to fisheries ecosystems and species are addressed, then the sustainability, resilience, and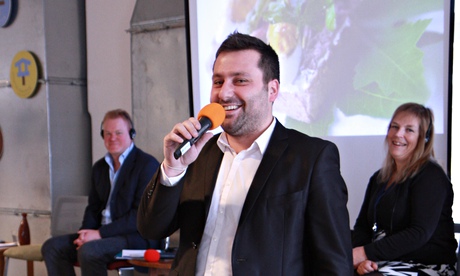 credit: British Council
productivity of fisheries will be improved.
---
---
---
---
Obtain Full Opportunity Text:
Click here to view the Opportunity
Additional Information of Eligibility:
All qualified U. S. and non-U. S. organizations (other than those from foreign policy restricted countries) are eligible to apply.
Pursuant to Code of Federal Regulations (CFR) 200.400(g), it is USAID policy not to award profit under assistance instruments such as cooperative agreements, and as such, for-profit organizations must waive profits and/or fees to be eligible to submit an application.
Forgone profit does not qualify as cost-share or leverage.
USAID welcomes applications from organizations which have not previously received financial assistance from USAID.
To be eligible for award of a Cooperative Agreement, in addition to other conditions of this NOFO, organizations must have a politically neutral humanitarian mandate, a commitment to nondiscrimination with respect to beneficiaries and adherence to equal opportunity employment practices.
Non-discrimination includes equal treatment without regard to race, religion, ethnicity, gender, and political affiliation.
Applicants must have established financial management, monitoring and evaluation processes, internal control systems, and policies and procedures that comply with established U. S. Government standards, laws, and regulations.
The successful applicant(s) may be subject to a responsibility determination assessment (Pre-award Survey) by the Agreement Officer (AO) to assess whether the prospective recipient has the necessary organization, experience, accounting and operational controls, and technical skills – or ability to obtain them – in order to achieve the objectives of the program and comply with the terms and conditions of the award.
If notified by USAID that a pre-award survey is necessary, applicants must prepare in advance the required information and documents.
Prospective NGO applicants should refer to ADS Chapter 303.3.9.1 for additional information about pre-award surveys.
A pre-award survey does not commit USAID to make an award to any entity.
The applicant is reminded that U. S. Executive Orders and U. S. law prohibits transactions with, and the provision of resources and support to, individuals and organizations associated with terrorism.
It is the legal responsibility of the Recipient to ensure compliance with these Executive Orders and laws.
This provision must be included in all sub-awards issued under this Cooperative Agreement.
Applications will not be accepted from individuals.
All applicants must be legally recognized organizational entities under applicable law.
Public International Organizations are not eligible to apply for funding under this program.
All concepts/applications must be submitted in accordance with ADS 303.
Full Opportunity Web Address:
https://e-center2.doe.gov/iips/faopor.nsf/UNID/B7B0C10960EB756B8525757B00786FAE?OpenDocument
Contact:
Agency Email Description:
Dakaregosolicitations@usaid.gov
Agency Email:
Date Posted:
2018-08-17
Application Due Date:
Archive Date:
2018-10-17