The Justice Accountability Initiative (JAI) is a data-driven approach that can help state, local, and tribal criminal justice agencies analyze, understand, and address reducing recidivism and crime.
The overall goal of JAI is to reduce crime by reducing the risk of recidivism, particularly violent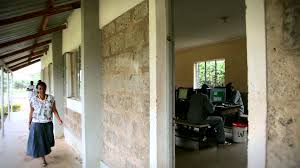 credit: YouTube
recidivism.
State and local agencies can accomplish this goal by creating and improving risk prediction tools , needs assessments and supervision plans, and building data-sharing and notification systems across criminal justice stakeholders.
These strategies will also save in costs and improve operational efficiencies that can be reinvested in proven strategies to reduce crime and recidivism.
---
---
---
---
Obtain Full Opportunity Text:
Click on the following link to see the full text of the announcement for this funding opportunity.
Additional Information of Eligibility:
Proposers must be affiliated with an institution at nspires.nasaprs.com/ and, in general, NASA provides funding only to US institutions.
Organizations outside the U. S. that propose on the basis of a policy of no-exchange-of-funds; consult Appendix B Section (l) of the guidebook for proposers (http://www.hq.nasa.gov/office/procurement/nraguidebook/) for specific details.
Some NRAs may be issued jointly with a non-U. S. organization, e.g., those concerning guest observing programs for jointly sponsored space science programs, that will contain additional special guidelines for non-U. S. participants.
Also ref.
Sections 2.3.10(c)(vii) of the guidebook for proposers for special instructions for proposals from non-U. S. organizations that involve U. S. personnel for whom NASA support is requested.
Full Opportunity Web Address:
https://www.bja.gov/JAITTA18
Contact:
Agency Email Description:
Technical Application Assistance
Agency Email:
Date Posted:
2018-06-28
Application Due Date:
Archive Date:
2009-04-17