This NOFO will support collaboration with the Government of Brazil in key areas of public health with emphasis on reduced new HIV infections among MSM.
Given the gaps in Brazil's HIV cascade, CDC will support:
(i) expanded HIV and STI diagnosis among MSM; (ii) linkage to care and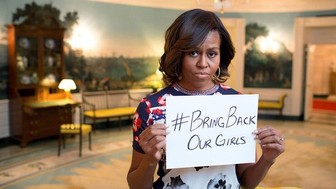 credit: Twitter/@Flotus/Associated Press via Mashable
treatment for MSM with reagent HIV and other STI tests; (iii) pre-exposure prophylaxis for eligible MSM; and introduce new and innovative technologies for HIV/AIDS prevention, treatment and care.
This NOFO will contribute to Brazil's strategy to meet the 90-90-90 goals and reduce overall infectious disease burden.