This Notice of Intent is for informational purposes only and the Department of Energy is not seeking comments on the information contained in the Notice.
This Notice of Intent provides potential applicants advance notice that the Department of Energy Office of Fossil Energy intends to issue a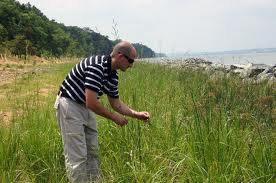 credit: Wikimedia Commons
Funding Opportunity Announcement No.
DE-FOA-0002192, titled Extreme Environment Materials for Power Generation.
The objective of the planned FOA is to competitively solicit and award research and development projects that will focus on materials research,development,testing, and validation to enhance the domestic materials supply chain and the reliability of the existing fossil power generation fleet.
PLEASE NOTE THAT NO APPLICATIONS WILL BE ACCEPTED THROUGH THIS NOTICE.
Please do not submit questions or respond to this Notice of Intent.