The Office of Energy Efficiency and Renewable Energy (EERE) intends to issue, on behalf of the Advanced Manufacturing Office, a Funding Opportunity Announcement (FOA) entitled "Clean Energy Manufacturing Innovation Institute for Industrial Decarbonization through Electrification of Process Heating".
This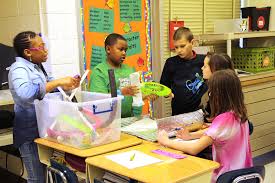 credit: Flickr
FOA supports development of a Clean Energy Manufacturing Innovation Institute (CEMII) on industrial decarbonization through electrified process heating.
This CEMII will accelerate the development, scale-up, and demonstration of technologies that enable electrified processes to replace conventional, fossil-based industrial process heating.
Through the development of electrified heating processes and supporting modeling, simulation, and evaluation tools, this Institute will contribute substantially to an efficient, productive, and decarbonized industrial sector.
The resulting CEMII is expected to be a Department of Energy supported Institute participating in the interagency Manufacturing USA program.1, 2 The proposed Institute will pursue targeted research, development, and demonstration (RD&D) that will focus on developing and scaling electrified process heating technologies that can compete with and replace fossil-based technologies through cost competitiveness, reduced emissions, improved flexibility, and greater efficiency.
The Institute will leverage expertise from industry, academia, state and local governments, Non-Governmental Organizations (NGOs), non-profits, and Federally Funded Research and Development Centers (FFRDCs).
Electrification of industrial heating processes is one of several approaches needed to displace industrial fossil fuel combustion used to achieve mid- and high-temperatures for various industrial operations including melting, drying, pre-heating, annealing, distillation, pasteurization, hydrocarbon cracking, and others.