PROGRAM DESCRIPTION The U. S. Embassy Tbilisi of the U. S. Department of State announces an open competition for individuals, private companies, educational institutions, and non-profit organizations to submit applications to carry out a program to offer a B1/B2-level multi-media Georgian-to-English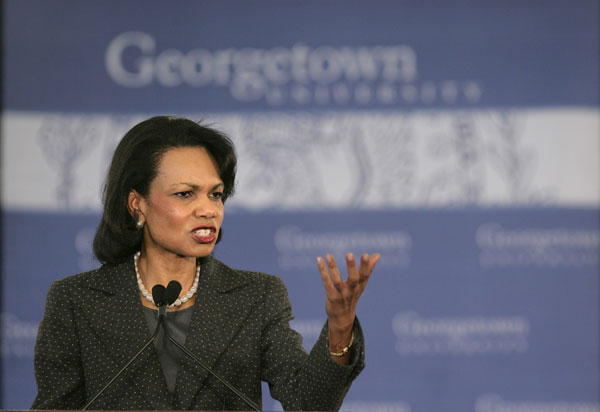 credit: From Wikimedia
curriculum specifically designed to meet the needs of adult learners who are English teachers or seeking to become English teachers.
Please follow all instructions below.
Program Objectives:
The U. S. Embassy seeks to provide, through a program competed with a separate Notice of Funding Availability, virtual English language classes of 12 to 16 weeks to adult learners whose primary language is Georgian and who are either seeking to become certified as English teachers or who are already certified as English teachers and seeking to strengthen their subject matter expertise.
To support those classes, the objective of this Notice of Funding Opportunity is to select an appropriate multi-media curriculum for virtual instruction that can be used by instructors and students and to provide access to that curriculum for teachers and students during the first year of the program.
The curriculum may be newly developed, adapted for this purpose, or already available for use.
Applicants with the appropriate experience and capacity may wish to make proposals for either or both funding opportunities.
The objective of this funding opportunity is to select a curriculum that meets the following requirements:
· Access to an assessment tool to determine if students are at the appropriate level to enroll in the course; · Access to teacher training for up to four instructors; · Access to resources for four instructors and up to 320 adult learners for a virtual, multi-media B1/B2-level Georgian-to-English course designed to be completed in 12-16 weeks; · Access to an end-of-course evaluation tool; and · Consultations between the curriculum developer and the course implementer.
Access can be provided via software licenses, class registration fees, or other types of standard user agreements.
Access must be provided no later than January 1, 2023, with an expectation that courses will be completed between January 1, 2023, and September 30, 202 3. The applicant must either hold or have secured copyright to any curriculum or elements of the curriculum that the applicant proposes to adapt to meet the needs of this project.
The proposal does not necessarily need to grant the Embassy copyright ownership of the curriculum, only access to the curriculum for the instructors and adult learners listed above.
The multi-media content should be accessible for students from a tablet or other mobile devise.
Participants and Audiences:
Proposals should assume that all of the instructors for the program are native Georgian speakers with strong English skills (appropriate for teaching students to the B2 level) and experience leading groups either in formal or informal educational settings, and that the adult learners are also native Georgian speakers representing diverse geographic regions, ages, and levels of experience using multi-media materials and technology.