PAS is seeking proposals from Kazakhstani and U. S. non-profit or non-governmental organization partners.
Applicants should pay close attention to the Public Affairs Section's goals, objectives, and target audiences (listed below) when developing their proposals, and proposals must contain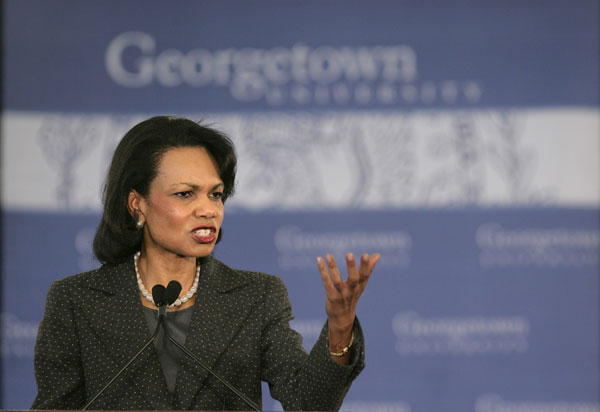 credit: From Wikimedia
an American element.
Examples of programs with strong American cultural or U. S. expertise components could include, but are not limited to:
Academic and/or professional lectures, seminars, or training; Speaking tours/public talks and trainings by U. S. experts or roundtable discussions between U. S. experts and their counterparts in Kazakhstan; and Artistic and cultural workshops, joint performances, exhibitions or campaigns.
We encourage creative ideas for blended and remote/online content delivery, online/virtual promotional activities, and virtual participant/audience follow-up.
Applicants should submit two separate budgets which reflect different costs for in-person/blended and exclusively virtual programs, pending the COVID-19 situation at the time of project implementation.
Please carefully consider all instructions below.
Competitive projects will:
Demonstrate implementer's proven track record on executing superior cultural and educational events, exchanges, and/or programs.
Include long-term sustainability of the project and/or outcomes.
Address gender parity among participants/target audiences and include engagement with underserved communities and participants located in regions outside of Nur-Sultan and Almaty.
Project Goals:
Increase public awareness of and reduce gender-based violence in Kazakhstan and increase the capacity of human rights activists through the sharing of U. S. models and expertise.
Project Objectives:
Project should address one or more of the following objectives:
Raise awareness and instruct participants on basic themes of human rights, human dignity, gender equity, project management, or community work.
Promote and facilitate linkages between U. S. and Kazakhstani audiences, through U. S. best practices and standard policies addressing unfair treatment, disrespect, or violence based on gender.
Promote positive experiences, if possible, from U. S. counterparts, through sharing stories through discussion or through television, films, music, dance, theater, etc.
Foster frank dialogue aimed at greater and more effective community involvement by leaders to address social challenges around preventing and combatting gender-based violence using the U. S. model.
Increase awareness, education, and outreach initiatives among the general public, particularly in the regions, on basics of human rights, gender-based violence, and hate crimes through cultural tools such as dance, music, film, theater, etc.
Expected Outcomes:
Over 500 people will gain basic knowledge about gender equity and the project in general.
Approximately 200 participants across Kazakhstan will be trained on basic human rights, acceptable norms of behavior, and available resources and support.
Approximately 100 youth will increase their understanding of human rights and gender equity and better understand how to be allies/supportive of efforts to counter gender-based violence.
Behavior changes among 100 people towards gender stereotypes and women's role in society.
Project Audiences:
Kazakh-speaking public Rural or underserved communities Vulnerable women and victims of gender-based violence, including from marginalized and at-risk minority populations At-risk communities (perpetrators of gender-based violence, persons with disabilities, and immigrants) Youth, especially in regions of Kazakhstan outside Almaty and Nur-Sultan Independent artists Young professionals (including educators, prosecutors, legislators, doctors, decision-makers, etc.) Other audiences if well-defined and defended by the proposal as key to achieving the goals