PROGRAM DESCRIPTIONThe Public Affairs Section of the U. S. Embassy in Nairobi announces an open competition for organizations to submit applications to design and implement an innovative campaign with in-person and virtual components to target Kenyan youth for youth-led and youth-managed civic and voter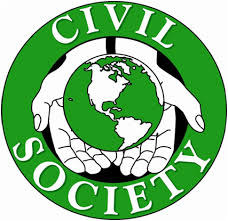 credit: Razoo
education; to encourage youth participation in the electoral process; to strengthen youth resilience to under understand the value of their vote and to resist political incitement and manipulation.The project should include:• Campaign to strengthen civic engagement and voter education• Campaign to target youth in better-understanding Kenya's political and electoral systems and processes • Campaign to help youth analyze and critically evaluate information to assess the credibility of source materials and determine real from false news and data.In developing these campaigns, the project should:• Use evidence-based research to strengthen civic and voter-education campaigns• Use evidence-based research in the design of public information campaigns• Build the capacities of civil society organizations active in civic and voter education to fully utilize the above tools• Include targeted strategy to increase the role and voices of women and minorities in civic engagement and voter education• Work with USG program alumni from the YALI network and others, American expert/s, organizations/s, and U. S. Embassy speakers too develop the campaign.
This could include a collaboration with American Corners where applicable.For the social media campaign and any other online components, the project should be preceded by a research phase and a design phase.
The research phase should examine how Kenya's youth understand the electoral process and the ability to mitigate disinformation.
Under the same phase, Focus Group Discussions would be conducted in select universities and colleges regionally to determine the level of approach the social media campaign would take in addressing electoral practices ahead of the 2022 Kenyan elections.
The design phase should curate content based on the data and evidence provided and design a social media campaign plan that uses infographics and other visually-appealing material to address civic awareness, rights and responsibilities for democratic processes in Kenya.The campaign should also adapt any materials into training curriculum materials and make them available in print and hard-copy format, as appropriate, for in-person events and training sessions to reach populations with limited access to social media and other online components.
To reach these populations, the campaign should plan at least ten (10) in-person events in population centers outside of the capital cities in the priority regions.
The project supports the Embassy's strategic goal deepen democratic reforms while strengthening rule of law, protecting human rights, and safeguarding civic space.
Kenya continues to implement its 2010 Constitution, including devolution of power to local governments.
Ideal partners include organizations with experience conducting social media campaigns that are targeted to youth with expertise in social change.
At least 5% of the full award amount should be allocated to third-party monitoring and evaluation, to include feedback from the focus group discussion teams that were taken through in phase two of the project.
Priority Region:
Nairobi, Nakuru, Mombasa, Kisumu, Eldoret, Machakos/KituiProgram Objectives:
Kenya's youth see the political process as something the older generation of people engage in that has no benefit for them.
The objectives of the program will include:
1) Enhance credible and reliable information regarding electoral and political processes to the youth in Kenya.2) Create dependable, data-driven, evidence based social media campaign that will enable the youth in Kenya better understand their democratic rights.3) Use this as an opportunity to re-introduce younger Kenyans who are secondary voters to the democratic participation tools they have at their disposal4) Create long-term social media strategies and in-person training curriculum materials that will incorporate comprehensive civic education to youth on democratic processes.
Participants and Audiences:Potential Kenya voters of ages between 17-30 from Nairobi, Nakuru, Mombasa, Eldoret, Kisumu and Machakos/Kitui.