The U. S. Embassy in Moscow anticipates awarding a cooperative agreement of up to $180,000 for the administration of the FY 2017 English Language Programs.
The U. S. Embassy in Moscow (PAS Moscow) invites proposal submissions for a cooperative agreement to provide technical and logistical support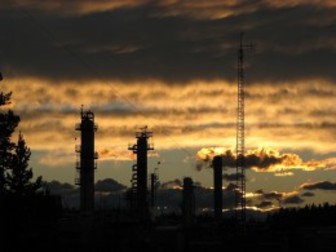 credit: Nautical9 via Flickr
for English Language Programming in Russia.
Award recipients will consult closely with the English Language Officer in PAS Moscow throughout the development, implementation, and evaluation of each English Language Program, such as online courses for ELT professionals, including additional slots for E-teacher courses; Writing Centers Consortium workshops at three locations; TESOL travel grants for presenters; Pre-NATE and NATE conference in Kolomna; Umbrella conference in Saransk; Fulbright ETA participation in Access summer camps and professional development for Access teachers.
The grantee will be responsible for providing logistical support during major ELO events and projects in Russia in the form of venue negotiations and arrangements, transportation, transfers, hotel and meal arrangements, coordination with online course providers, purchasing of materials and supplies, and other technical and/or logistical support, as directed by PAS Moscow.
The Grantee will be required to provide the Embassy with program account records on a regular basis.
The goals of this funding opportunity are to:
1. Provide professional development opportunities that change the face of how English is taught and learned in Russia through support of Teacher Association activities in Russia and promoting research and best practices to improve the use of English.
2. Strengthen people to people ties between the United States and Russia through activities, information sharing, and experiences between American experts and target audiences that increase mutual understanding between the people of the United States and Russia.
3. Strengthen local partners by building long-term, self-sustaining relationships and institutional linkages between American and Russian individuals and organizations, including, as needed, capacity building for Russian educational institutions.
4. Showcase American values by presenting the full range of American professionalism, innovation and civic values through the sharing of expert knowledge representing the diversity of the United States.
The objective of this program is to provide space for dialogue between the peoples of both countries and foster American engagement with a wide range of Russian audiences through English language teaching and learning.
Proposals should:
1. Include details of the organization's capacity for handling financial logistics for multi-faceted public diplomacy programs in Russia.
2. Include details of the organization's familiarity with the English language program environment in Russia, including the educational institutions in various regions of the country.
3. Demonstrate a clear understanding of the work to be undertaken and outline the responsibilities of all key personnel involved.
4. Set forth in detail the award recipient's management approach and a work plan/timeframe, contain a sound management plan to carry out the work involved 5. Have the ability to implement a direct billing payment system with hotels across Russia.
The cost of each English Language event/ program will vary, depending on the number of participants, location, duration, etc.
Programs are anticipated to be between two days and two weeks.
Examples of potential activities include:
- Making arrangements for various ELT events:
conferences, workshops, training, online courses, contests, etc.
- Covering participant costs – travel, lodging, and meals, registration, as well as venue costs, if applicable; purchasing supplies and materials.
- Making arrangements for various exchange programs and implement them.
In a cooperative agreement, PAS Moscow is substantially involved in program activities above and beyond routine monitoring.
The Embassy will identify and work closely with Russian partners to carry out the activities, serving as the main conduit of information to the Russian organizations and partners.
The Embassy will also be responsible for monitoring the activity and representing the U. S. Government during the course of the programming.
In addition, PAS Moscow will:
• provide guidance on the specific focus of each program; • select the event location and participants for all events, including online courses; • finalize the list of books and materials to be ordered; • develop the agenda/schedule; • facilitate events; and • provide feedback upon program completion.
The grantee organization must have effective internal procedures in place to advance, reimburse and closely monitor expenses and report on those to the PAS Moscow on a regular basis.
Additional details can be found in the full Notice of Funding Opportunity