The Study of the U.
S.
Branch (ECA/A/E/USS), Office of Academic Exchange Programs, Bureau of Educational and Cultural Affairs (ECA), invites proposal submissions from accredited U. S. post-secondary education institutions (community colleges, liberal arts colleges, public and private universities)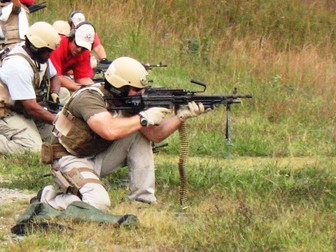 credit: From Wikipedia
and other U. S. public and private non-profit organizations meeting the provisions described in Internal Revenue Code section 26 USC 501(c)(3) (see section C.
Eligibility Information) for the design and implementation of five (5) Study of the U. S. Institutes (SUSIs) for Student Leaders from the Western Hemisphere to take place over the course of five weeks beginning in June 2018, pending the availability of FY 2018 funds.
Each Institute should focus on one of the following three themes:
Public Policymaking (1 Institute); Social Entrepreneurship (2 Institutes); or Women's Leadership (2 Institutes).
More information on the themes can be found in the full announcement.
Four Institutes will be conducted entirely in Spanish, and one Institute will be conducted in English.
See the full announcement for full details.