The U. S. Fish and Wildlife Service (Service) intends to an amend an existing Single Source Cooperative Agreement without competition to Conservation Legacy (CL) to continue to provide a VISTA intern to conduct outreach activities for the Cabo Rojo National Wildlife Refuge.
This opportunity offered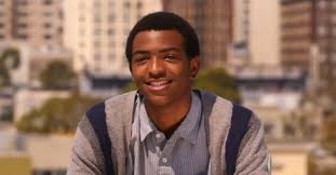 credit: Upworthy
under the authority of the Public Land Corps Act of 1993, as amended.
---
---
---
---
Obtain Full Opportunity Text:
https://grants.gov
Additional Information of Eligibility:
There is not an application process for this award.
This is Notice of Intent to award a Single Source amendment to an existing agreement with Conservation Legacy in accordance with DOI Policy 505 DM 2.14 B(2 and 4).
Full Opportunity Web Address:
https://grants.gov
Contact:
Biologist Tracy Mccleaf (304) 876-7781Tracy_McCleaf@fws.gov
Agency Email Description:
click here
Agency Email:
Tracy_McCleaf@fws.gov
Date Posted:
2017-07-14
Application Due Date:
2017-07-19
Archive Date:
2017-07-20