This is a notice of intent to award a cooperative agreement to a qualified person or group to conduct research into increased pupation rates of the Comal Springs riffle beetle (Heterelmis comalensis) in a captive setting.
Low pupation rate is the primary factor hindering our ability to produce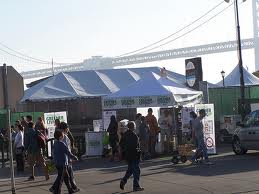 credit: Flickr
F1 generations of Comal Springs riffle beetles (CSRB).
We propose that research explore physicochemical and environmental factors that may influence CSRB pupation.
Potential factors that may differ between natural habitat and a captive refugia include temperature, dissolved oxygen, presence of conspecifics, flow rate, light, diet, and habitat complexity.
Other ideas that might increase pupation will also be accepted for review.**See Full Text NOFO for Complete Details**