The U. S. Fish and Wildlife Service (Service), Midwest Region, intends to issue a Single Source Cooperative Agreement Award without competition to the Sac and Fox Tribe of the Mississippi in Iowa to address gaps in pollinator information at the Meskwaki Settlement (Settlement) and to promote native pollinator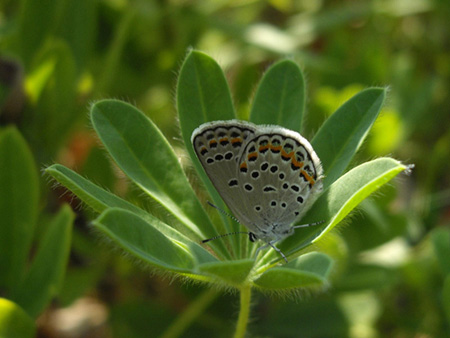 credit: Fish and Wildlife Service
conservation actions.
To achieve these goals, a baseline index of native pollinators will be established on the Settlement, priority areas for future restoration sites will be created, and habitat restoration and enhancement of those priority areas will occur.
This project has three main objectives:
1. Establishment of a native pollinator baseline indices, specifically the rusty patched bumble bee, by utilizing both active and passive collection techniques.
2. Develop priority areas for native pollinator habitat improvement areas on the Meskwaki Settlement.
3. Improve habitat in the priority areas via active habitat restoration and/or enhancement.