The purpose of this grant program is to support sector-based approaches to expanding efforts to develop and implement apprenticeships on a national scale in key industry sectors .
The overarching goals of this grant program are threefold:
(1) to accelerate the expansion of apprenticeships to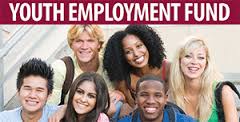 credit: tdsb
new industry sectors reliant on H-1B visas, (2) to promote the large-scale expansion of apprenticeships across the nation, and (3) to increase apprenticeship opportunities for all Americans.
Grant funds will be awarded to institutions of higher education in partnership with national industry associations, which together seek to develop, implement, and take to a national scale a new apprenticeship model; or expand an existing apprenticeship program to a new industry sector or occupation or a new population, on a national scale.