The purpose of this Indian Health Service (IHS) grant is to address the opioid crisis in American Indian / Alaska Native (AI/AN) communities by developing and expanding community education and awareness of prevention, treatment and/or recovery activities for opioid misuse and opioid use disorder.
The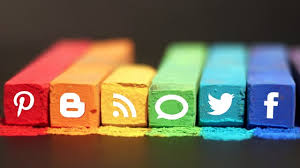 credit: Sproutsocial
intent is to increase knowledge and use of culturally appropriate interventions and to encourage an increased use of medication-assisted treatment (MAT).
This program will support Tribal and Urban Indian communities in their effort to provide prevention, treatment, and recovery services to address the impact of the opioid crisis within their communities.
Each application for the Community Opioid Intervention Pilot Projects (COIPP) will be required to address the following objectives:
1. Increase public awareness and education about culturally-appropriate and family-centered opioid prevention, treatment, and recovery practices and programs in AI/AN communities.
2. Create comprehensive support teams to strengthen and empower AI/AN families in addressing the opioid crisis in Tribal or Urban Indian communities.
3. Reduce unmet treatment needs and opioid overdose related deaths through the use of MAT.
In alignment with the IHS 2019-2023 Strategic Plan Goal 1:
To ensure that comprehensive, culturally appropriate personal and public health services are available and accessible to American Indian and Alaska Native people, the COIPP is designed to provide Tribes with the ability to develop unique and innovative community interventions that will address the opioid crisis at a local level.
The IHS supports Tribal and Urban Indian efforts that include addressing substance use prevention, treatment, and aftercare from a community-driven context.
The IHS encourages applicants to develop and submit a plan that emphasizes cross-system collaboration, the inclusion of family, youth, and community resources, and culturally appropriate approaches.
---
---
---
---
Obtain Full Opportunity Text:
Link to Full Notice of Funding Opportunity in the Federal Register
Additional Information of Eligibility:
To be eligible for this New FY 2021 funding opportunity applicants must be one of the following as defined by 25 U.S.C.
1603: ==> A Federally-recognized Indian Tribe as defined by 25 U.S.C.
1603(14).
The term "Indian Tribe" means any Indian Tribe, band, nation, or other organized group or community, including any Alaska Native village or group or regional or village corporation as defined in or established pursuant to the Alaska Native Claims Settlement Act (85 Stat.
688) [43 U.S.C.
1601 et seq.], which is recognized as eligible for the special programs and services provided by the United States to Indians because of their status as Indians.
==> A Tribal organization as defined by 25 U.S.C.
1603(26).
The term "Tribal organization" has the meaning given the term in section 4 of the Indian Self-Determination and Education Assistance Act (25 U.S.C.
5304): "Tribal organization" means the recognized governing body of any Indian Tribe; any legally established organization of Indians which is controlled, sanctioned, or chartered by such governing body or which is democratically elected by the adult members of the Indian community to be served by such organization and which includes the maximum participation of Indians in all phases of its activities: Provided that, in any case where a contract is let or grant made to an organization to perform services benefiting more than one Indian Tribe, the approval of each such Indian Tribe shall be a prerequisite to the letting or making of such contract or grant.
Applicant shall submit letters of support and/or Tribal Resolutions from the Tribes to be served.
==> An Urban Indian organization, as defined by 25 U.S.C.
1603(29), that currently has a grant or contract award from the IHS under the Indian Health Care Improvement Act, 25 U.S.C.
1651-1660h.
The term "Urban Indian organization" means a nonprofit corporate body situated in an urban center, governed by an urban Indian controlled board of directors, and providing for the maximum participation of all interested Indian groups and individuals, which body is capable of legally cooperating with other public and private entities for the purpose of performing the activities described in 25 U.S.C.
1653(a).
Applicants must provide proof of non-profit status with the application, e.g., 501(c)(3).
Full Opportunity Web Address:
https://www.federalregister.gov/d/2020-22941
Contact:
Agency Email Description:
Division of Grants Management
Agency Email:
Date Posted:
2020-10-16
Application Due Date:
Archive Date:
2021-01-14