This notice solicits applications for the Rural Communities Opioid Response Program- Planning (RCORP-Planning).
The purpose of RCORP is to support treatment for and prevention of substance use disorder, including opioid use disorder, in rural counties at the highest risk for substance use disorder,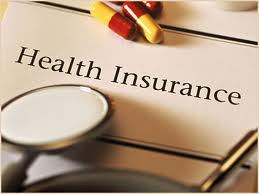 credit: PR Log
including the 220 counties identified by the Centers for Disease Control and Prevention (CDC) as being at risk for HIV and Hepatitis C infections due to injection drug use (See Appendix A for additional eligibility information).
---
Relevant Nonprofit Program Categories
---
---
---
---
Obtain Full Opportunity Text:
http://grants.nih.gov/grants/guide/pa-files/PAR-08-270.html
Additional Information of Eligibility:
Eligible applicants include all domestic public or private, non-profit or for-profit, entities, including faith-based and community-based organizations, tribes, and tribal organizations, who will serve rural communities at the highest risk for substance use disorder and who meet the RCORP-Planning specifications for the Applicant Organization and Consortium as described below.
Full Opportunity Web Address:
http://grants.nih.gov/grants/guide/pa-files/PAR-08-270.html
Contact:
Agency Email Description:
Contact Allison Hutchings at (301)945-9819 or email AHutchings@hrsa.gov
Agency Email:
Date Posted:
2018-06-15
Application Due Date:
Archive Date:
2018-09-28