The purpose of this Funding Opportunity Announcement (FOA) is to foster innovative approaches for research on research integrity and preventing misconduct.
Integrity is defined as the use of honest and verifiable methods in proposing, performing, and evaluating research and reporting research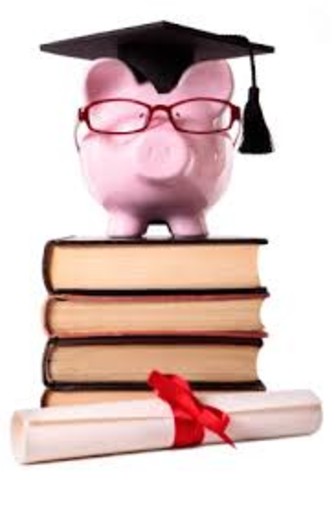 credit: Go to Graduate School
results with particular attention to adherence to rules, regulations, guidelines, and commonly accepted professional codes or norms.
---
---
---
---
Obtain Full Opportunity Text:
Announcement of the Anticipated Availability of Funds for Research on Research Integrity
Additional Information of Eligibility:
Eligibility is based on Section 301(a)(3) of the Public Health Service Act (42 U.S.C.
241(a)(3)), public or nonprofit universities, hospitals, laboratories, and other institutions are eligible to apply for an award under this announcement.
Examples of eligible applicants include: Higher Education Institutions Public/State Controlled Institutions of Higher Education Private Institutions of Higher Education The following types of Higher Education Institutions are always encouraged to apply for support as Public or Private Institutions of Higher Education: Hispanic-serving Institutions Historically Black Colleges and Universities (HBCUs) Tribally Controlled Colleges and Universities (TCCUs) Alaska Native and Native Hawaiian Serving Institutions Asian American Native American Pacific Islander Serving Institutions (AANAPISIs) Nonprofits Other Than Institutions of Higher Education Nonprofits with 501(c)(3) IRS Status (Other than Institutions of Higher Education) Nonprofits without 501(c)(3) IRS Status (Other than Institutions of Higher Education) For-Profit Organizations Small Businesses For-Profit Organizations (Other than Small Businesses) Governments State Governments County Governments City or Township Governments Special District Governments Indian/Native American Tribal Governments (Federally Recognized) Indian/Native American Tribal Governments (Other than Federally Recognized) Eligible Agencies of the Federal Government U. S. Territory or Possession Other Independent School Districts Public Housing Authorities/Indian Housing Authorities Native American Tribal Organizations (other than Federally recognized tribal governments) Faith-based or Community-based Organizations Regional Organizations Foreign Institutions Non-domestic (non-U.S.) Entities (Foreign Institutions) are eligible to apply.
Non-domestic (non-U.S.) components of U. S. Organizations are eligible to apply.
Full Opportunity Web Address:
http://grants.nih.gov/grants/guide/pa-files/PAR-18-307.html
Contact:
Agency Email Description:
Grants.gov Customer Support
Agency Email:
Date Posted:
2017-12-21
Application Due Date:
Archive Date:
2018-04-22