The NLCS Science Program provides financial support for projects that seek to enhance our scientific knowledge related to issues within NLCS and for the BLM at large.
This program strives to build natural, cultural, and social scientific information related to BLM management public lands, increase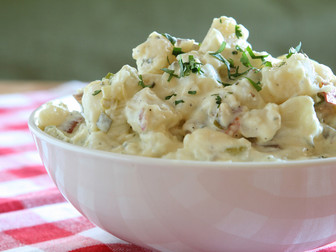 credit: Potato Salad by Zack "Danger" Brown Kickstarter photo
the effectiveness of resource management strategies, foster cooperative conservation, and encourage public interest and ownership in the long-term conservation of America¿s landscapes.
---
Relevant Nonprofit Program Categories
---
---
---
---
Obtain Full Opportunity Text:
Click on the applications tab above to access further information.
Additional Information of Eligibility:
Non-federal partners are expected to contribute some funds though the amounts will vary by project.
A 1:1 match is desirable though not expected in all cases.
If there is more than one non-federal partner for a project than their total contribution for all partners will be combined as a cost-share.
If more than one project is funded with the same partner than the cost share would apply to the total for all of the cooperative projects that fiscal year.
Full Opportunity Web Address:
http://www.grants.gov
Contact:
Melinda D Ritacco, Grants Management Officer, 208-373-4018mritacco@blm.gov
Agency Email Description:
Grants Management Officer
Agency Email:
mritacco@blm.gov
Date Posted:
2011-12-20
Application Due Date:
2012-09-28
Archive Date:
2012-12-20