The Public Affairs Section of the U. S. Consulate General in Mumbai (PAS Mumbai) seeks proposals for a project entitled "Basketball and Leadership Camps for Empowering Underprivileged Youth." Through its network with schools or social organizations in the western India region (Chhattisgarh,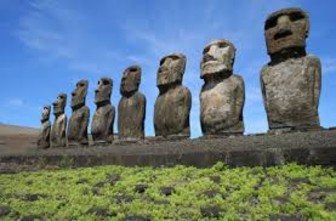 credit: sheknows
Goa, Gujarat, Madhya Pradesh, and Maharashtra), the selected grantee will secure partners and sporting venues for the camps and obtain/procure equipment such as hoops, balls, and other gear as needed.
The grantee would also identify one U. S. basketball coach with experience conducting such camps to travel to India for the programs.
(Please refer to the full announcement available under 'related documents' tab).
---
Relevant Nonprofit Program Categories
---
---
---
---
Obtain Full Opportunity Text:
U.S. Consulate General Mumbai
Additional Information of Eligibility:
By law, any entity otherwise eligible for assistance under the national service laws is eligible to apply for and receive a grant under this announcement.
The applicable laws include the National and Community Service Act of 1990 and the Domestic Volunteer Service Act of 1973.
Eligible applicants include, but are not limited to nonprofit organizations, state service commissions, volunteer centers, institutions of higher education, national or regional education agencies, educational institutions, and faith-based institutions.
Only applicants capable of carrying out multi-state, national focused (10 or more states), or comprehensive regional initiatives are eligible for funding.
(Regional initiatives are multiple states in a region, such as the Corporation's clusters .) The Corporation is particularly interested in applications from organizations with experience in fostering service on Martin Luther King, Jr.
Day.
Full Opportunity Web Address:
https://in.usembassy.gov/embassy-consulates/mumbai/
Contact:
Agency Email Description:
MumbaiPublicAffairs@state.gov
Agency Email:
Date Posted:
2018-04-13
Application Due Date:
Archive Date:
2018-07-13