The Public Affairs Section of the U. S. Embassy in New Delhi (PAS New Delhi) seeks proposals for a project entitled "Leadership through Sports for Jammu and Kashmir." The project, a week-long workshop for local community leaders in the sports field from Jammu and Kashmir, will share best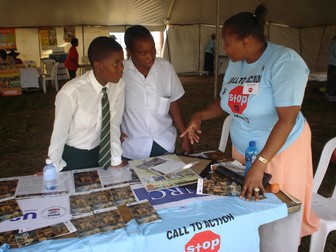 credit: From Wikipedia
practices on how to build sports and leadership programs in underserved communities.
The grantee will identify five American sports mentors/coaches (three female and two male) and bring them to New Delhi to implement the week-long program for 20 local coaches, school administrators, sports association leaders and sports administrators, at least half of whom are female.
The American sports mentors/coaches should have experience working with disadvantaged/underserved populations on sports programs, and will focus on building capacity in sports and leadership program development.
Upon completion of the week-long workshop, the grantee will organize and oversee a six-month virtual mentoring program between the American sports mentors/coaches and the participants.
(Please refer to the full announcement available under related documents tab.)