The principal objective of the Atlantic Salmon Habitat Restoration Partnership Grants solicitation is to support the recovery of the Gulf of Maine Distinct Population Segment of Atlantic salmon.
Proposals submitted under this solicitation will be evaluated based on alignment with program priorities,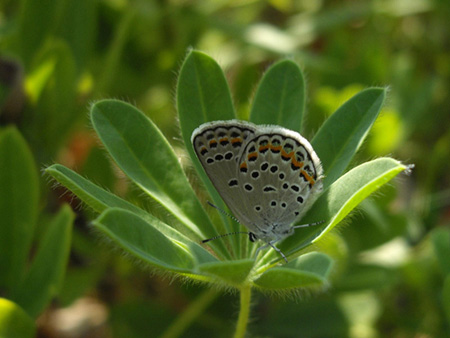 credit: Fish and Wildlife Service
including:
1) consistency with priority habitat restoration actions identified in the 2019 "Recovery Plan for the Gulf of Maine Distinct Population Segment of Atlantic salmon (Salmo salar)" and the "Species in the Spotlight Priority Actions:
2016-2020" 5-year action plan for Atlantic salmon; 2) improvement of fish passage and connectivity between spawning and rearing habitats within designated Critical Habitat, in locations with river-specific stocks; 3) incorporation of proven restoration techniques, focusing on removal of barriers as the highest priority; and 4) strong capacity for the applicant to manage concurrent habitat restoration projects over multiple years, with a willingness to coordinate with NOAA to achieve project goals.
Proposals may include the following types of activities:
feasibility studies; planning and assessments directly linked to restoration implementation; engineering design and permitting; on-the-ground implementation; monitoring; or a combination thereof.Proposals selected through this solicitation will be funded through multi-year cooperative agreements.
The funding for the second and/or third year (Fiscal Year [FY] 2022 and/or FY 2023) will be estimated in FY 2021, with final amounts determined in future years, pending federal appropriations and progress towards project milestones.
Proposals should outline the costs expected for year two and/or year three in detail in this proposal (see Section IV.B for more details about the budget narrative for multi-year awards).
NOAA anticipates typical federal funding for awards will range from $300,000 to $750,000 over three years.
NOAA will not accept proposals with a federal funding request of less than $300,000 or more than $ 1. 5 million total over three years.
NOAA anticipates up to $1 million will be available under this solicitation in FY21 to support the first year of selected projects.
Funds will be administered by the NOAA Restoration Center.
Awards are dependent upon the amount of funds Congress makes available to NOAA in the FY21 - FY23 budgets.