The Prison Rape Elimination Act provides that a state whose Governor does not certify full compliance with the National PREA Standards (the Standards) is subject to the loss of 5 percent of DOJ grant funds that it would receive for prison purposes, unless the Governor submits an assurance that such 5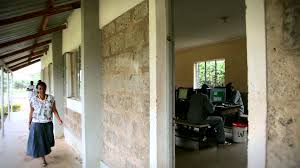 credit: YouTube
percent will be used only to enable the state to achieve and certify full compliance with the Standards in future years.
(See 34 U.S.C.
§30307(c).) The JAG Program is one of the DOJ grant programs that is subject to this requirement in fiscal year (FY) 2021, which began on October 1, 2020, and ends on September 30, 202 1. Pursuant to PREA, the Governor has three options:
(1) submit a certification that the state is in full compliance with the Standards; (2) submit an assurance that 5 percent of its DOJ funding for prison purposes (including its JAG award) will be used to enable the state to adopt and achieve full compliance with the Standards; or (3) accept a 5 percent reduction in such grants (including its JAG award).
The deadline for the submission of a certification or assurance by the Governor was October 15, 202 0. BJA will administer the PREA Reallocation funds from the JAG Program funds awarded to the eligible SAAs.
The 5 percent reduction is assessed against the state's 60 percent share of JAG funding plus the less than $10,000 allocation, but excludes the mandatory variable pass-through amount.
States must pass through these reallocation funds to the designated PREA contact agencies.
OJP strongly encourages SAAs working to fulfill their obligations related to PREA to continue working expeditiously to comply with the Standards in order to better protect individuals from sexual abuse and sexual harassment in confinement facilities.
The Bureau of Justice Assistance will continue to provide training and technical assistance and other resources to jurisdictions to support these efforts.
PREA audits are a crucial component of successful PREA implementation, and, in August 2017, BJA released the PREA Auditor Handbook.
This document articulates DOJ's expectations for all DOJ-certified PREA auditors, establishes requirements for auditor conduct and audit methodology, provides transparency to all stakeholders regarding the expected audit methodology, and serves as an easy-to-use reference guide for conducting high quality, objective, comprehensive, and reliable PREA audits.
BJA is committed to ensuring that such audits are carried out nationwide.
BJA makes available targeted technical assistance (TA) to jurisdictions in receipt of FY 2021 PREA Reallocation funds.
This TA is intended to support the efforts of these jurisdictions to use their reallocation funds to prevent, address, and respond to sexual abuse and sexual harassment in confinement facilities, and achieve compliance with the Standards.
Once the FY 2021 reallocation awards are made, BJA will work to identify the jurisdictions that are interested in receiving this assistance, and connect them with an expert TA provider.
Statutory Authority:
34 U.S.C.
10151, et seq.; 34 U.S.C.
30307(e)