OJP is committed to advancing work that promotes civil rights and racial equity, increases access to justice, supports crime victims and individuals impacted by the justice system, strengthens community safety and protects the public from crime and evolving threats, and builds trust between law enforcement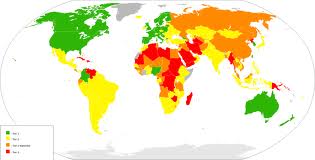 credit: Wikipedia
and the community.
The purpose of the project funded through this solicitation is to use the Rapid Deployment Model (RDM) strategy to help three of the largest agencies in the state of California—the San Francisco Police Department (SFPD), Los Angeles Police Department (LAPD), and Los Angeles County Sheriff's Office (LASO)—transition to reporting crime data to the Federal Bureau of Investigation's (FBI) National Incident-Based Reporting System (NIBRS).
This project will support the California Department of Justice (CA DOJ) to work with SFPD, LAPD, and LASO to make them compliant with the crime data reporting requirements in the state.
Statutory Authority:
Under section 302 of the Omnibus Crime Control and Safe Streets Act, BJS is authorized to "make grants to, or enter into cooperative agreements or contracts with public agencies, institutions of higher education, private organizations, or private individuals" for purposes of collecting and analyzing criminal justice statistics.
(34 U.S.C.
§ 10132(c)(1)).