Please refer to the OJP Invitation Letter for program-specific information.
Statutory Authority:
Department of Justice Appropriations Act, 2022, Pub.
L.
No.
117-103, 136 Stat.
49, 129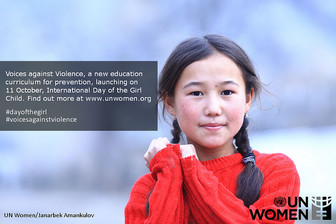 credit: UN Women on Flickr
Agency:
Department of Justice
Office:
Office of Juvenile Justice Delinquency Prevention
Estimated Funding:
$4,400,000
---
---
---
---
Obtain Full Opportunity Text:
See Invitation Letter
Additional Information of Eligibility:
Other - Fox Valley Technical College (Other) OJP expects that a prospective applicant that is sent an OJP Invitation Letter will be eligible to receive funding as described in the invitation.
(Under certain circumstances, however, OJP ultimately may determine that an invited applicant is not, in fact, legally eligible to receive an award.) All recipients and subrecipients (including any for-profit organization) must forgo any profit or management fee.
Full Opportunity Web Address:
See Invitation Letter
Contact:
Agency Email Description:
Email
Agency Email:
Date Posted:
2022-07-28
Application Due Date:
Archive Date:
2022-11-27