This solicitation invites applicants to propose initiatives that will support the development, maturation, and expansion of community programs that provide mentoring services to tribal youth populations that are underserved due to location, shortage of mentors, emotional or behavioral challenges of the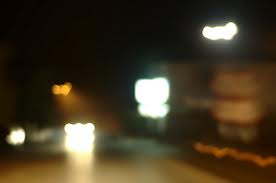 credit: Flickr
targeted population, or other situations identified by the federally recognized tribes.
This program is authorized by the Department of Justice Appropriations Act, 2009, Pub.
L.
111-8, and the Juvenile Justice and Delinquency Prevention Act of 200 2.
---
---
---
---
Obtain Full Opportunity Text:
Full Announcement Link
Additional Information of Eligibility:
Applicants are limited to national tribal organizations and national organizations, including community and faith-based nonprofit organizations.
A national organization must demonstrate the capacity to operate programs with tribes in multiple states and tribal jurisdictions, including tribal commercial and nonprofit national organizations, tribal colleges and universities, and tribal consortiums.
Joint applications are welcome; however, one applicant must be clearly indicated as the primary applicant (for fiscal responsibility, correspondence, award, and management purposes) and the other indicated as co-applicants.
Full Opportunity Web Address:
http://ojjdp.ncjrs.gov/grants/solicitations/FY2009/TribalYouthMentoring.pdf
Contact:
Laura Ansera, Tribal Youth Program Coordinator, at (202) 514–5679 or Kara McDonagh, Grants Program Specialist, at (202) 305–1456.
Agency Email Description:
Email
Agency Email:
laura.ansera@usdoj.gov; kara.mcdonagh@usdoj.gov
Date Posted:
2009-05-08
Application Due Date:
2009-06-15
Archive Date:
2011-11-07