The Office of Juvenile Justice and Delinquency Prevention (OJJDP) seeks to build the capacity of tribal communities across Alaska through the development of multi-disciplinary partnerships that address the specific needs and common challenges of those who work with Alaska Native youth.
The successful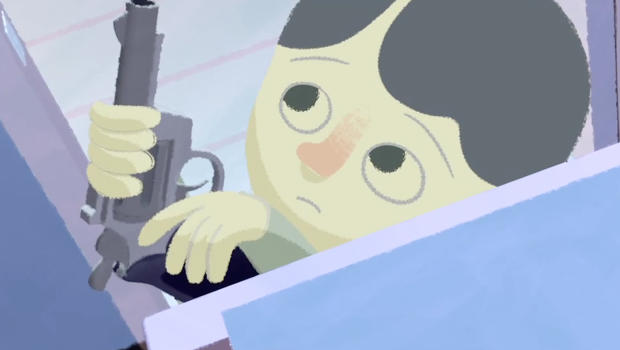 credit: creativity-online
training and technical assistance (TTA) service provider will build or expand a regional network that will create partnerships to address Alaska Native youth's cultural needs and support their successful functioning at home, in school, and in the community.
Tasks include the development of public-private partnerships; the promotion of data-driven strategies; the engagement of community, family, and youth stakeholders in comprehensive strategic and operational planning efforts; and the development and dissemination of materials to enhance efforts to meet the needs of Alaska Native youth across the state.This project is authorized by the Department of Justice Appropriations Act, 2012, P.L.
112-55; 125 stat 552, 61 7.
---
---
---
---
Obtain Full Opportunity Text:
Full Announcement
Additional Information of Eligibility:
Eligible applicants are limited to nonprofit and for-profit organizations (including tribal nonprofit and for-profit organizations) and institutions of higher education (including tribal institutions of higher education).
For-profit organizations must agree to forgo any profit or management fee.
Eligible applicants must also reside and operate within Alaska at the time of application and may include a regional office of a larger organization/agency.
OJJDP welcomes joint applications from two or more eligible applicants; however, one applicant must be clearly indicated as the primary applicant (for correspondence, award, and management purposes) and the others indicated as co-applicants.
Full Opportunity Web Address:
http://www.ojjdp.gov/grants/solicitations/FY2012/AlaskaNativeTTA.pdf
Contact:
For assistance with any other requirements of this solicitation, contact the Justice Information Center (JIC) at 1–877–927–5657, via e-mail to JIC@telesishq.com, or by live Web chat. JIC hours of operation are 8:30 a.m. to 5:00 p.m. eastern time, Monday through Friday, and 8:30 a.m. to 8:00 p.m. eas
Agency Email Description:
E-mail
Agency Email:
JIC@telesishq.com
Date Posted:
2012-06-15
Application Due Date:
2012-07-16
Archive Date:
2012-08-15