This solicitation will support field-initiated, methodologically rigorous research and/or evaluations focused on interactions between law enforcement and youth, with practical implications for the identification and development of programs and policies that ensure officer, youth, and community safety.
This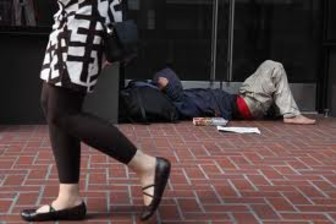 credit:
solicitation encourages researchers to propose studies that contribute to the development of scientific evidence about factors that facilitate or inhibit positive police-youth interactions, as well as evaluations of the implementation and effectiveness of trainings, programs, practices, or policies designed to facilitate productive law enforcement and youth engagement.
Agency:
Department of Justice
Office:
Office of Juvenile Justice Delinquency Prevention
Estimated Funding:
$1,000,000
---
---
---
---
Obtain Full Opportunity Text:
Full Announcement
Additional Information of Eligibility:
Eligible applicants are limited to states (including territories), units of local government, nonprofit organizations and for-profit organizations (including tribal nonprofit and for-profit organizations), and institutions of higher education (including tribal institutions of higher education).
All recipients and subrecipients (including any for-profit organization) must forgo any profit or management fee.
Under this solicitation, an applicant entity may submit more than one application, as long as each application submitted is unique (i.e., includes a nonduplicative program narrative and budget).
An entity may also be proposed as a subrecipient (subgrantee) in more than one application.
OJJDP welcomes applications under which two or more entities would carry out the federal award; however, only one entity may be the applicant.
Any others must be proposed as subrecipients (subgrantees).
The applicant must be the entity that would have primary responsibility for carrying out the award, including administering the funding, managing the entire research or evaluation, and monitoring and appropriately managing any subawards ("subgrants").
OJJDP may elect to fund applications submitted under this FY 2018 solicitation in future fiscal years, dependent on, among other considerations, the merit of the applications and the availability of appropriations.
Full Opportunity Web Address:
https://www.ojjdp.gov/grants/solicitations/FY2018/LawFIRE.pdf
Contact:
Agency Email Description:
Email
Agency Email:
Date Posted:
2018-04-12
Application Due Date:
Archive Date:
2008-07-02