The purpose of this program is to enhance the capacity of applicant organizations to respond to the needs of child victims of commercial sexual exploitation (CSE)/domestic sex trafficking (DST).
Under this initiative, OJJDP expects successful applicants to develop or enhance mentoring service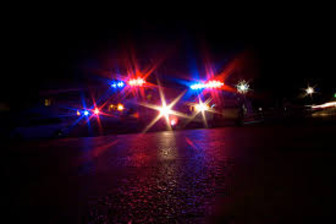 credit: Flickr ~ Robert Kuykendall
models and mentor training based on best practices to focus on the needs of youth who are at risk or are victims of CSE/DST; develop or update strategies to recruit and maintain mentors to serve under identified and underserved populations; begin or enhance efforts to identify and enroll youth who are in need of services; and provide needed services to these youth.
Agency:
Department of Justice
Office:
Office of Juvenile Justice Delinquency Prevention
Estimated Funding:
$1,350,000
---
Relevant Nonprofit Program Categories
---
---
---
---
Obtain Full Opportunity Text:
Full Announcement
Additional Information of Eligibility:
Eligible applicants are limited to states (including territories), units of local government,0F federally recognized tribal governments as determined by the Secretary of the Interior, nonprofit organizations (including tribal nonprofit)1F and for-profit organizations (including tribal for-profit organizations), and institutions of higher education (including tribal institutions of higher education).
All recipients and subrecipients (including any for-profit organization) must forgo any profit or management fee.
Eligible applicants that propose to provide direct services to youth must not include youth who are age 18 or older in the population they will serve.
OJJDP welcomes applications under which two or more entities would carry out the federal award; however, only one entity may be the applicant.
Any others must be proposed as subrecipients (subgrantees).2F The applicant must be the entity that would have primary responsibility for carrying out the award, including administering the funding and managing the entire program.
Under this solicitation, only one application by any particular applicant entity will be considered.
An entity may, however, be proposed as a subrecipient (subgrantee) in more than one application.
Full Opportunity Web Address:
https://www.ojjdp.gov/grants/solicitations/FY2018/MentoringCYCST.pdf
Contact:
Agency Email Description:
email
Agency Email:
Date Posted:
2018-03-16
Application Due Date:
Archive Date:
2013-08-11