The purpose of this Funding Opportunity Announcement (FOA) is to increase our understanding of persistent HIV-1 infection in patients under highly active anti-retroviral therapy (HAART).
Support would be through soliciting Research Project Grant (R01) applications for hypothesis-driven basic research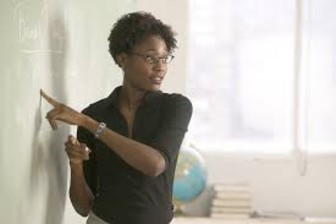 credit:
in HIV/AIDS that is focused on directly achieving this aim.
The emphasis of this initiative is on the development of new ideas and approaches in HIV-1 persistence including model and assay development that may directly inform future studies on the design of therapeutic strategies to achieve long term remission without treatment or a complete eradication of residual virus and complete cure for HIV infection and AIDS.
---
Relevant Nonprofit Program Categories
---
---
---
---
Obtain Full Opportunity Text:
http://grants.nih.gov/grants/guide/pa-files/PA-12-161.html
Additional Information of Eligibility:
Other Eligible Applicants include the following: Alaska Native and Native Hawaiian Serving Institutions; Eligible Agencies of the Federal Government; Faith-based or Community-based Organizations; Hispanic-serving Institutions; Historically Black Colleges and Universities (HBCUs); Indian/Native American Tribal Governments (Other than Federally Recognized); Regional Organizations; Tribally Controlled Colleges and Universities (TCCUs) ; U. S. Territory or Possession; Non-domestic (non-U.S.) Entities (Foreign Institutions) are eligible to apply.
Non-domestic (non-U.S.) components of U. S. Organizations are eligible to apply.
Foreign components, as defined in the NIH Grants Policy Statement, are allowed.
Full Opportunity Web Address:
http://grants.nih.gov/grants/guide/pa-files/PA-12-161.html
Contact:
NIH OER WebmasterFBOWebmaster@OD.NIH.GOV
Agency Email Description:
If you have any problems linking to this funding announcement, please contact the NIH OER Webmaster
Agency Email:
FBOWebmaster@OD.NIH.GOV
Date Posted:
2012-04-12
Application Due Date:
2014-07-19
Archive Date:
2014-08-19