RFA-114-17-000003
The Strengthening Physical Rehabilitation in Georgia (SPRING) Activity in Georgia
Agency for International Development
Georgia USAID-Tbilisi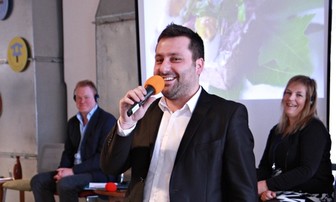 credit: British Council
---
---
---
---
Obtain Full Opportunity Text:
www.grants.gov
Additional Information of Eligibility:
U. S. and non-US organizations may participate under this NFO.
USAID welcomes applications from organizations which have not previously received financial assistance from USAID.
Applications for renewal or supplementation of existing projects are eligible to compete with applications for new Federal awards.
Applicants must have established financial management, monitoring and evaluation processes, internal control systems, and policies and procedures that comply with established U. S. Government standards, laws, and regulations.
The successful applicant(s) will be subject to a responsibility determination assessment (Pre-award Survey) by the Agreement Officer (AO).
The Recipient must be a responsible entity.
The AO may determine a pre-award survey is required to conduct an examination that will determine whether the prospective recipient has the necessary organization, experience, accounting and operational controls, and technical skills – or ability to obtain them – in order to achieve the objectives of the program and comply with the terms and conditions of the award.
Full Opportunity Web Address:
www.grants.gov
Contact:
Yana AdelbergAcquisition and Assistance SpecialistPhone 995 32 544 144
Agency Email Description:
yadelberg@usaid.gov
Agency Email:
yadelberg@usaid.gov
Date Posted:
2017-05-24
Application Due Date:
2017-06-29
Archive Date:
2017-07-29