This Funding Opportunity Announcement (FOA) invites applications from institutions and organizations to conduct research focused on elucidating mechanisms of Fc-dependent, antibody-mediated killing of infected or aberrant cells, or antibody-mediated therapeutic ablation of cells implicated in immune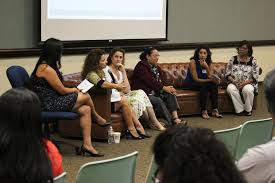 credit: Flickr
pathologies, including autoimmune and allergic diseases.
Studies supported by this FOA are expected to define variables that affect efficiencies of antibody-dependent cellular cytotoxicity (ADCC) and/or antibody-dependent cell-mediated phagocytosis (ADCP), both in vitro and in vivo.
U01 awardees will be expected to attend annual Program Progress/Steering Committee meetings and present progress to fellow awardees and to NIAID program staff.
The goal of the meetings is to facilitate collaborations between funded investigators and to accelerate development of mechanistic models that incorporate the collective findings of this program.
Advances in our understanding of these Fc-dependent killing mechanisms will inform more efficient design and optimization of ablative antibody therapeutics and may also inform design of vaccines that preferentially elicit ADCC- or ADCP-efficient antibody responses.
This FOA uses the U01 grant mechanism, while the companion FOA, PA-19-xxx, uses the R21 mechanism.
High risk/high reward projects with limited preliminary data or utilize existing data may be most appropriate for the R21 mechanism.