The purpose of this FOA is to solicit applications for continuation of a Coordinating Center to provide national leadership for the NIH Health Care Systems (HCS) Research Collaboratory program.
The Coordinating Center will 1) further develop, adapt, and adopt technical and policy guidelines and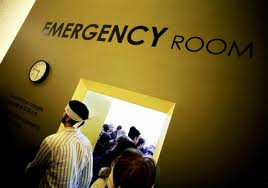 credit: Wikimedia Commons
best practices for the effective conduct of research studies in partnership with health care systems; 2) work collaboratively with each Demonstration Project team supported through the Collaboratory program, including their partnering HCS, to develop, test, and implement the proposed Demonstration Projects while providing technical, design, and coordination support; 3) learn and disseminate the best strategies for engaging HCS as research partners to improve health and care delivery, with a particular focus on HCS with less historical involvement in research studies; and 4) learn, develop, and disseminate the best means of conducting pragmatic clinical trials in HCS to improve the scientific communitys ability to perform future pragmatic trials in a variety of healthcare contexts.
The Coordinating Center will also serve as the central resource for the activities of the NIH HCS Research Collaboratory.