The NIDDK Inflammatory Bowel Disease Genetics Consortium (IBDGC), in collaboration with the International IBD Genetics Consortium, has identified about 200 susceptibility loci for IBD.
The IBDGC has recently been awarded renewed funding to identify causal genes and genetic variants within these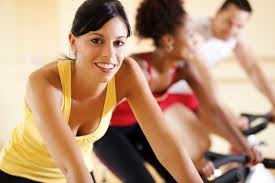 credit: ymcanyc.org
loci, and to elucidate the mechanisms through which they contribute to the pathophysiology of IBD.
However, the IBDGC's current resources permit them to explore the functions of only a limited set of genes within a limited set of physiological domains.
The purpose of this Funding Opportunity Announcement (FOA) is to expand the number of genes and range of IBD-related phenotypes and physiological domains under study by means of collaborations of the IBDGC with investigators with expertise complementary to that of their own members.
Proposed studies must not duplicate studies either ongoing or already completed by the IBDGC.
Multi-site clinical trials will not be considered responsive to this FOA.