A rare disease is defined by the Orphan Drug Act as a disease that affects less than 200,000 people in the US.
As described in FDA draft Guidance, "Rare Diseases:
Common Issues in Drug Development Guidance for Industry" (https://www.fda.gov/ucm/groups/fdagov-public/@fdagov-drugs-gen/documents/document/ucm45848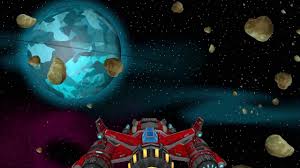 credit: Cancer Research UK
5. pdf ), fit-for-purpose clinical endpoints for many rare diseases are not available.
Selection or development of clinical outcome assessments for use to support efficacy of a treatment in a rare disease can be challenging due to the small sample size of possible participants for participation in instrument development and clinical trials and heterogeneity of the target patient population (e.g., phenotypic or genotypic variations, age, clinical manifestations, variations in patient experience, and rate of disease progression).
However, many rare diseases share similar clinical characteristics such as decline in cognition and physical function, which offers an opportunity to explore clinical outcome assessments that may cover a spectrum of rare diseases.
This cooperative agreement will provide funding to establish a rare disease consortium focusing on clinical outcome assessments appropriate for use in drug development to demonstrate clinical benefit.
Many rare diseases include neurodegenerative decline resulting in loss of ability to perform daily activities.
Therefore, domains of interest include, but are not limited to, cognition, adaptive behavior, physical function (e.g., fine motor function, ambulation, speech, swallowing) and assessments of patients' ability to perform activities of daily living.
Special considerations that should be addressed include the fact that many rare diseases affect children as well as adults and trials are often multiregional, which necessitates attention to cross-cultural considerations.
The final outcome would be the creation of a common resource describing publicly available fit-for-purpose clinical outcome assessments as well as accompanying information, such as the populations for use and the strengths and limitations of each tool.
Work in the pre-competitive setting of a consortium where data is shared can enhance the development of this resource and, thus would help to address unmet measurement needs in rare disease drug development.