This funding opportunity announcement (FOA) invites applications from U. S. institutions to support Research Units (RUs) within the Global Network for Womens and Childrens Health Research at NICHD.
RUs will consist of U.S.-based research centers applying in partnership with research centers in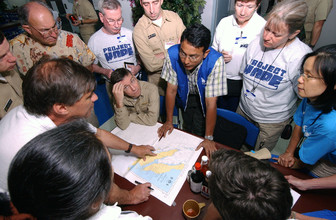 credit: From Wikimedia Commons
low income countries as defined by the World Bank.
The RUs within the Global Network will participate in addressing the major causes of maternal, neonatal, infant, and early childhood morbidity and mortality through the conduct of clinical research.
The grantees will become part of a cooperative network in scientific partnership with the NIH to conduct multi-enter observational studies and randomized clinical trials evaluating disease process, health and wellness outcomes, and results from interventions in resource-poor settings.