The purpose of this Funding Opportunity Announcement (FOA) is to encourage applications from Small Business Concerns (SBCs) to pursue translational activities and small clinical studies to advance the development of therapeutic and diagnostic devices for disorders that affect the nervous or neuromuscular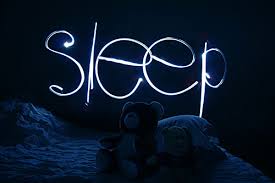 credit: Flickr
systems.
The translational device activities, including translational bench and animal studies, are expected to lead to submission of an Investigational Device Exemption (IDE) to the U. S. Food and Drug Administration (FDA) or Institutional Review Board (IRB) application for a Non-Significant Risk (NSR) study.
This cooperative agreement will also support the subsequent small clinical study to collect safety and effectiveness data required to support a marketing application or to inform final device design.
---
Relevant Nonprofit Program Categories
---
---
---
---
Obtain Full Opportunity Text:
http://grants.nih.gov/grants/guide/rfa-files/RFA-NS-21-022.html
Additional Information of Eligibility:
Other Eligible Applicants include the following: Non-domestic (non-U.S.) Entities (Foreign Institutions) are not eligible to apply.
Non-domestic (non-U.S.) components of U. S. Organizations are not eligible to apply.
Foreign components, as defined in the NIH Grants Policy Statement, may be allowed.
Full Opportunity Web Address:
http://grants.nih.gov/grants/guide/rfa-files/RFA-NS-21-022.html
Contact:
Agency Email Description:
If you have any problems linking to this funding announcement, please contact the NIH OER Webmaster
Agency Email:
Date Posted:
2021-04-28
Application Due Date:
Archive Date:
2024-03-27