The purpose of this NOFO is to enhance the quality and complement the availability of health and safety training for miners in the Western United States.
Availability includes the frequency, geographic considerations, channels or partners of dissemination, culturally and/or educational appropriate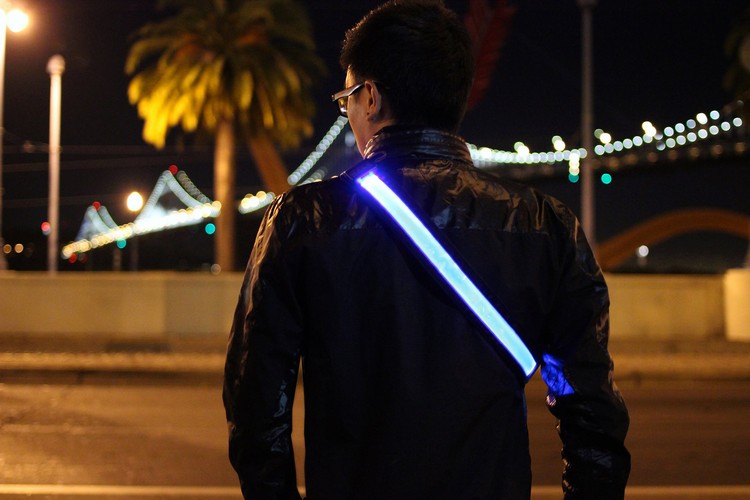 credit: interestingengineering
training material, and other characteristics of a successful training program.NIOSH invites applications that support the development and implementation of training and education programs with objectives that:address the training needs of mining personnel in the Western United States,develop and deliver health and safety training to miners (NOTE:
this excludes training in emergency response and hazmat materials),develop/offer and implement "train the trainer" courses,provide qualified instructors and faculty to conduct the training, and increase the number of trainers,evaluate the effectiveness and impact of the training program on reducing injuries and illnesses to miners, andcoordinate with existing training programs and partnerships with industry, miners, and agencies, such as those offered by MSHA.NIOSH intends that the training provided by this program will be consistent with recommendations and guidelines of the Occupational Safety and Health Administration (OSHA) and MSHA, and that the training provided will not duplicate existing MSHA or OSHA training programs, or those developed by current NIOSH grantees.
Applications duplicating training provided by MSHA or OSHA training programs, or those developed by current NIOSH grantees will be found non-responsive.
---
---
---
---
Obtain Full Opportunity Text:
FTA Emergency Relief NAERF Website
Additional Information of Eligibility:
Eligible OrganizationsHigher Education Institutions◦Public/State Controlled Institutions of Higher Education ◦Private Institutions of Higher Education The following types of Higher Education Institutionsare always encouraged to apply for NIH support as Public or PrivateInstitutions of Higher Education: ◦Hispanic-serving Institutions◦Historically Black Colleges and Universities (HBCUs)◦Tribally Controlled Colleges and Universities (TCCUs) ◦Alaska Native and Native Hawaiian Serving Institutions◦Asian American Native American Pacific Islander ServingInstitutions (AANAPISIs)Nonprofits Other Than Institutions of Higher Education ◦Nonprofits with 501(c)(3) IRS Status (Other than Institutions ofHigher Education) ◦Nonprofits without 501(c)(3) IRS Status (Other than Institutionsof Higher Education) For-Profit Organizations◦Small Businesses◦For-Profit Organizations (Other than Small Businesses)Governments◦State Governments ◦County Governments◦City or Township Governments◦Special District Governments◦Indian/Native American Tribal Governments (Federally Recognized) ◦Indian/Native American Tribal Governments (Other than FederallyRecognized)◦U. S. Territory or PossessionOther◦Independent School Districts◦Public Housing Authorities/Indian Housing Authorities◦Native American Tribal Organizations (other than Federally recognizedtribal governments)◦Faith-based or Community-based Organizations◦Regional Organizations◦Bona Fide Agents: a Bona Fide Agent is an agency/organizationidentified by the state as eligible to submit an application under the stateeligibility in lieu of a state application.
If applying as a bona fide agent ofa state or local government, a legal, binding agreement from the state or localgovernment as documentation of the status is required.
Attach with "OtherAttachment Forms" when submitting via Grants.gov (https://www.grants.gov/)◦Federally Funded Research and Development Centers (FFRDCs):FFRDCs are operated, managed, and/or administered by a university or consortiumof universities, other not-for-profit or nonprofit organization, or anindustrial firm, as an autonomous organization or as an identifiable separateoperating unit of a parent organization.
A FFRDC meets some special long-termresearch or development need which cannot be met as effectively by an agency'sexisting in-house or contractor resources.
FFRDC's enable agencies to useprivate sector resources to accomplish tasks that are integral to the missionand operation of the sponsoring agency.
For more information on FFRDCs, go to ACQpediawebsite.Foreign InstitutionsNon-domestic (non-U.S.) Entities (Foreign Institutions) arenot eligible to apply.Non-domestic (non-U.S.) components of U. S. Organizations are not eligibleto apply.Foreign components, as defined in the HHSGrants Policy Statement, are not allowed.
Full Opportunity Web Address:
https://grants.nih.gov/grants/guide/rfa-files/RFA-OH-20-001.html
Contact:
Agency Email Description:
scassell@cdc.gov
Agency Email:
Date Posted:
2019-12-03
Application Due Date:
Archive Date:
2020-03-01