Request for Information for Social and Behavior Change for Transformation - The United States Government, represented by the U. S. Agency for International Development (USAID) Mission in Uganda, is seeking feedback for achieving the result of improved ability of individual, households, and communities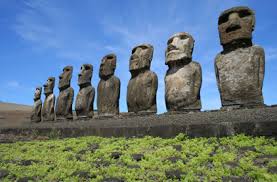 credit: sheknows
to adopt priority behaviors.
This, in turn, will transform households, communities, and systems for improved health and development outcomes through Social and Behavior Change (SBC).
This Activity will primarily align with CDCS Development Objective Three (DO3) ("Key Systems More Accountable and Responsive to Uganda's Development Needs Improved") and will contribute indirectly to Development Objective One (DO1) ("Community and Household Resilience in Select Areas and Target Populations Increased") and Development Objective Two (DO2) ("Demographic Drivers Affected to Contribute to Long Term Trend Shift").