THIS IS A REQUEST FOR INFORMATION ONLY.It is not a solicitation and is not to be construed as a commitment bythe U. S. Government or USAID to issue any solicitation or ultimately award acontract or assistance agreement on the basis of this RFI.
USAID seeks to support evidence-based and evidence-producingcounty-level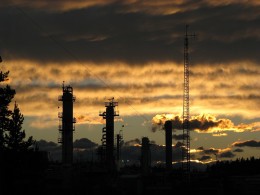 credit: Nautical9 via Flickr
models that empower youth and connect them directly to social andeconomic opportunities to improve their livelihoods and well-being.
---
---
---
---
Obtain Full Opportunity Text:
Environmental Education (EE) Grant Solicitation Notice
Additional Information of Eligibility:
As provided in 10 U.S.C.
§ 2362, eligibility for this competition is open only to "covered educational institutions," which are defined as: b.
institutions of higher education eligible for assistance under Title III or V of the Higher Education Act of 1965 (20 U.S.C.
1051 et seq.); or c.
accredited post-secondary minority institutions.
d.
Eligible applicants include community colleges or other 2-year degree granting institutions meeting the definition of a "covered educational institution."
Full Opportunity Web Address:
https://www.epa.gov/education/environmental-education-ee-grant-solicitation-notice
Contact:
Agency Email Description:
whinga@usaid.gov
Agency Email:
Date Posted:
2019-10-23
Application Due Date:
Archive Date:
2019-12-06