The U. S. Embassy Santo Domingo Public Affairs Section (PAS) of the U. S. Department of State is pleased to announce that limited funding is available through the Embassy's Public Affairs Small Grants program to support activities that promote U.S.-Dominican bilateral relations in the following priority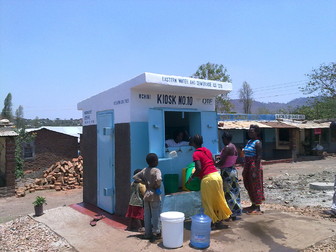 credit: From Wikipedia
area:
•Cultural programs on youth empowerment through the arts.
Presented proposals should be aligned to Mission goal on strengthening citizen security.
Proposals should be written to engage with at-risk youth and under-served communities in the Dominican Republic and present program proposals that provide the target audience with positive alternatives to violence or other counterproductive activities.
The U. S. Embassy Santo Domingo Public Affairs Section is located at the U. S. Embassy in Santo Domingo.
Please follow all instructions referred on link below carefully:
Eligibility is limited to those who qualify to receive U. S. grants, and have the ability to develop and implement their proposed programs in the Dominican Republic.
The U. S. Embassy in Santo Domingo and the Department of State encourage organizations that have not previously received international program funding from the U. S. Government to apply under this announcement.
Applicants must have a demonstrated expertise in one or more of the following subject areas:
people-to-people exchanges, cultural programming, international cooperation, and institution-to-institution partnerships.