The U. S. Embassy Niamey announces an open competition for organizations to submit applications to carry out a project that seeks to provide gas stoves to refugee families in Niamey.
The objective of Julia Taft Fund for Refugees is to meet one-time, low-cost projects to address important gaps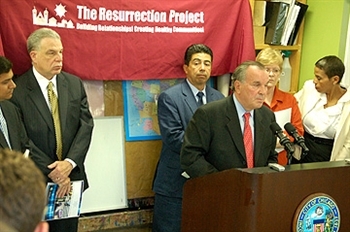 credit: LISC Chicago
in refugee protection and assistance.
PRM's Taft Refugee Fund is intended to meet gaps in ongoing refugee programs that can be filled locally through projects of up to $25,000 and that are not already being addressed by the Office of the United Nations High Commissioner for Refugees (UNHCR), other international organizations (IOs), or non-governmental organizations (NGOs) that are already receiving U. S. government funding.
The Taft Refugee Fund is intended primarily to support projects that assist refugees or refugee returnees.
Programs should be designed to address one-time needs.