To develop and manage a small grants program to increase public participation in environmental protection, decision-making and enforcement in U. S. FTA partners:
Chile, Columbia, Peru, Morocco, and Jordan.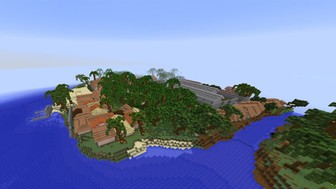 credit: BLOCK BY BLOCK/UN HABITAT
Agency:
Department of State
Office:
Bureau of Oceans - Int. Environmental - Scientific
Estimated Funding:
$40,000
---
Relevant Nonprofit Program Categories
---
---
---
---
Obtain Full Opportunity Text:
Link to Opportunity in SAMS Domestic
Additional Information of Eligibility:
Eligibility for this award is limited to non-profit/nongovernmental organizations (NGOs) subject to section 501(c)(3) of the U. S. tax code, foreign not-for-profit organizations, educational institutions, and public international organizations.
Full Opportunity Web Address:
https://mygrants.service-now.com/grants/record_details.do?sysparm_document_key=u_domestic_funding_opportunity,ac386470db2e1300cbf034cc7c961992
Contact:
Agency Email Description:
If you have any problems linking to this funding announcement, please contact the NIH OER Webmaster
Agency Email:
Date Posted:
2018-06-04
Application Due Date:
Archive Date:
2010-02-02